Development Management
CSD Group manages the process and, acting as the owner's representative, oversees the entire project, including pre-development and development stages.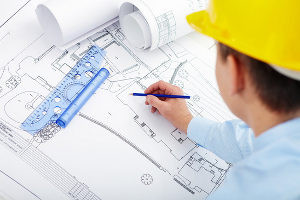 Construction Project Management
We have experience in customizing the delivery process to maintain scope, cost and schedule applied in various delivery methods such as Design & Build, EPC, Lump-Sum, CM Multiple Prime Contracts, and Cost-Plus.
Project Controls
Making sure that the project development is kept on track, on time and within budget requires a thorough understanding of the business environment. Each project requires a different level of control depending on its complexities and unique circumstances.
CSD Group
CSD Group provides a variety of professional development services. We can be engaged to lead a project from concept to completion, providing Project Development services. We may also be retained to support a lead developer, offering Construction Project Management, or to provide specific individual services such as Project Controls. Our services can be quickly tailored to fit our clients' needs. In addition to these core services, we can engage technical, legal and financial services through our alliances on behalf of our clients. And if required by a project client, CSD Group can lead co-development services and support technical teams in international projects.
Why CSD Group
In-depth experience in development, engineering, construction and operation of real estate projects
Experience working with regional developers and Fortune 500 companies
Independent service provider focused on optimal solutions for a client based on proven methodologies
Flexibility of engagement: either for a specific task or for a development cycle
Experience in local and international market cycles – overheating (price escalation) and collapse (over-supply)
Multi-cultural, multi-lingual and transnational project experience – can act as local in many markets
Through alliances with technical, legal and finance teams we can provide comprehensive development services