About Us
CSD Group is a project management firm that provides solutions for simple and complex real estate development and construction projects. We assist local firms developing projects locally or abroad, as well as overseas firms developing projects in the US.
Complete Site Development LLC / CSD Group, Inc. was established in the year 2001 as an independent development services firm, founded by Peter Richter. Prior to CSD Group, Mr. Richter held executive roles with leaders and trendsetters in the development and construction of their international real estate projects.
We have a permanent office in Sunrise, Florida, and project-related offices from time to time outside the USA, i.e. Jamaica, the Dominican Republic, Puerto Rico, Colombia, and Brazil.
Projects We Manage
We offer our project clients a variety of services, customized to their projects' requirements. The types of projects we manage include:
Commercial: office buildings, retail, mixed-use high rises
Residential: single family, housing developments
Hospitality: hotel resorts
Infrastructure: 

roadways and

utilities
Light industrial: production facilities, warehouses, logistics centers
Recreational: Golf courses, theme parks
Transportation terminals: airports, heliports, marinas
Leadership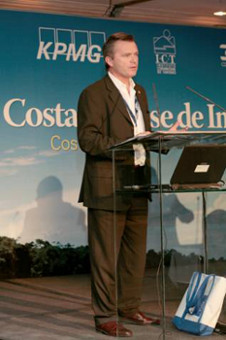 Peter Richter
Managing Director
Peter Richter is the director of CSD Group, Inc. He has in-depth and hands-on knowledge of the real estate and construction industries internationally as well as in the US. With over 20 years of experience in every phase of a project, Mr. Richter has contributed to the successful completion of numerous commercial, industrial, resort, theme park and mixed-use projects.
Prior to CSD Group, Mr. Richter had the opportunity to work as an executive with Fortune 500 real estate development, project management, and construction firms in the Americas and in Europe, contributing his expertise to important international real estate projects. Prior to that, he owned a project management firm in Los Angeles, where he completed numerous commercial projects. Since 2000, he has been providing services to national and international clients with CSD Group based in Miami.
Mr. Richter holds a degree in Engineering and Architecture from the University of Applied Sciences in Munich, and has obtained certificates in real estate investment from UCLA. He is fluent in English, Spanish and German, and has conversational skills in Portuguese and Italian.